Thanks to our corporate partners, we are able to connect our students to organizations that are in their community.
Our Corporate Partners
In partnership with our corporate partners, Midland University is able to connect students to businesses and organizations across the Greater Omaha area. Students who are employed by one of our corporate partners qualify for unique scholarships and other funding options.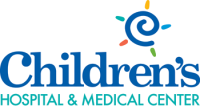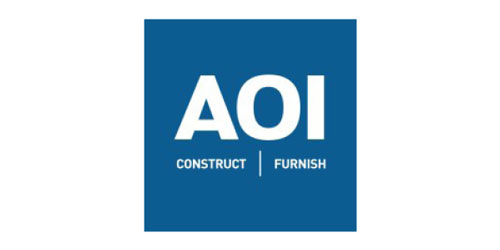 Capstone Partners
As a capstone consulting partner, companies have access to our soon-to-be MBA graduates who will work with these organizations as consultants to solve real-life business problems. Not only does this benefit our partners, but it is also a great way for our students in the MBA program to get their foot in the door of a local business or organization.
What Does it Mean to Be a Partner?
With a partnership at Midland University, partners' employees know that their company is invested in their professional growth and development. A partnership with us means organizations can upskill and train their employees in a specific area of interest with the help of our experienced faculty who are all experts in their fields. Organizations may also take advantage of our Lunch and Learn workshops that we bring to you that cover relevant topics across all industries. Our partners have access to resources, such as student recruiting and engagement, research collaboration through our MBA Business Consulting Capstone course, graduate and professional development, and specialised scholarships for their employees to continue their education.
How We Serve Our Community
Midland University is excited to partner with organizations in the Omaha metropolitan area and Lincoln, to bring our quality education to your employees. Through our carefully curated partnerships, Midland University offers you the opportunity to take advantage of our real-world faculty and their years of expertise in the field of marketing, communications, leadership and more, by hosting educational workshops and Lunch and Learns.
As part of our Corporate Partnership program, Midland University is committed to providing opportunities to your employees to join our programs through an exclusive scholarship reserved for Corporate partners only. As part of our continued support of our community, Midland University continues to advocate for quality education by sponsoring affinity groups within your organization.
Working with company leaders, we develop specific strategies on helping them reach talent through our selection of graduating students. Organizations hiring Midland's students are able to save money on recruiting efforts, because they know they are getting top talent from Midland.
Value of Partnerships
Increases employee retention.
Employees learn from industry leaders.
Attend Lunch and Learn events covering hot topics across all industries.
Engage with others at our young professional sponsor meetings.
Visit our career development workshops run by our real-world faculty.
Take advantage of our marketing communication tools and promotions.
Use our hiring benefits to find your next employee.
Learn more about special employee scholarships.
Please, note: Specific program partnerships may qualify for additional benefits.
Why Midland?
"Blue Cross and Blue Shield of Nebraska is committed to helping employees continue growing throughout their careers – providing unique learning opportunities and removing financial barriers to education. We're proud to offer access to Midland University's MBA program."
Blue Cross and Blue Shield of Nebraska,
Corporate MBA Partner
"The partnership with Midland has provided a great opportunity for many of our employees to meet their personal and professional goals. Midland has taken the time to make it easy for employers to best help their employees."
First National Bank of Omaha,
Corporate MBA Partner